Basic Info
Model No.: S1100 Transport Ventilators
Product Description
Transport Ventilators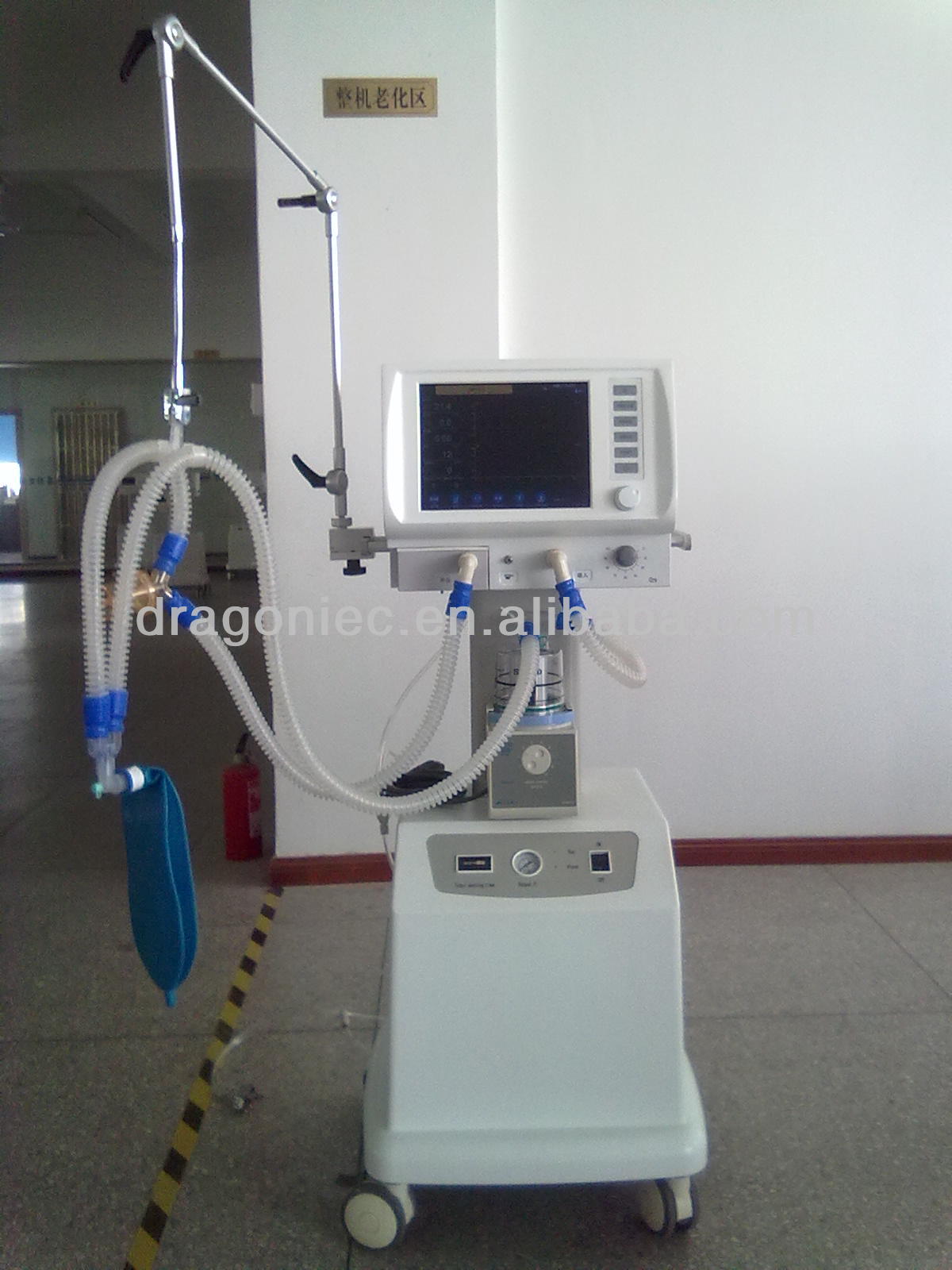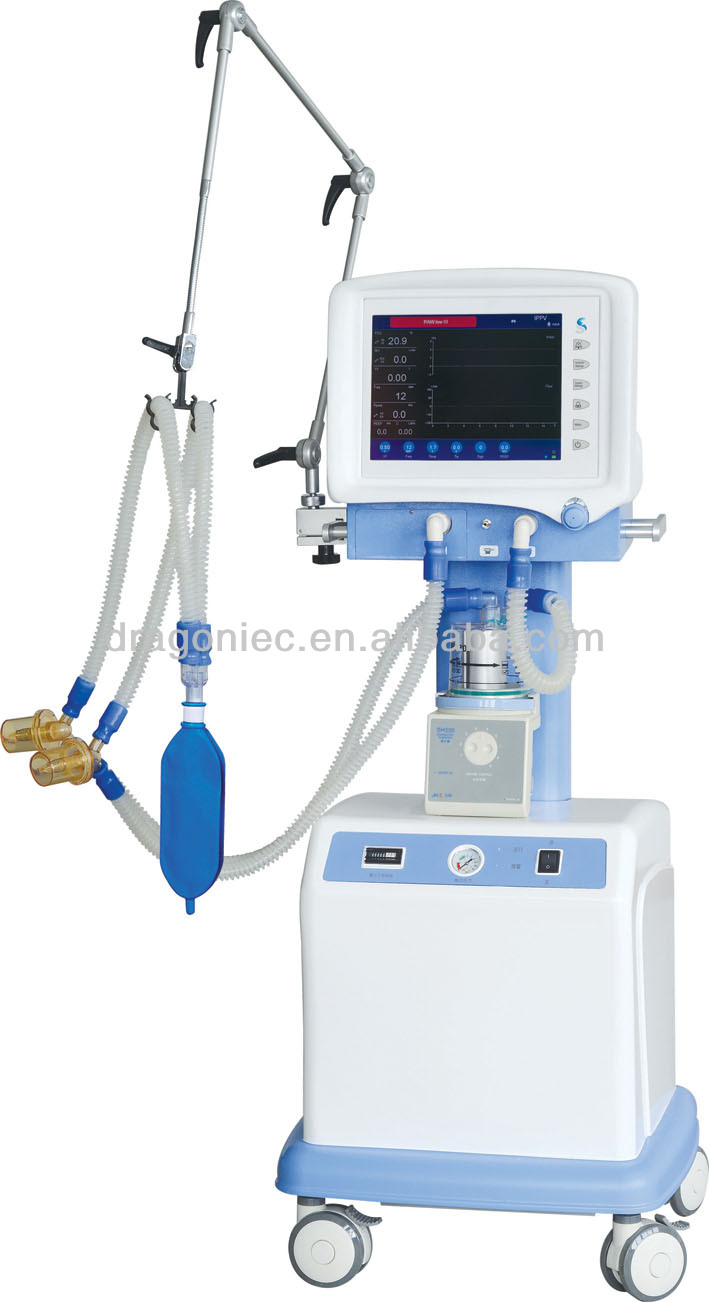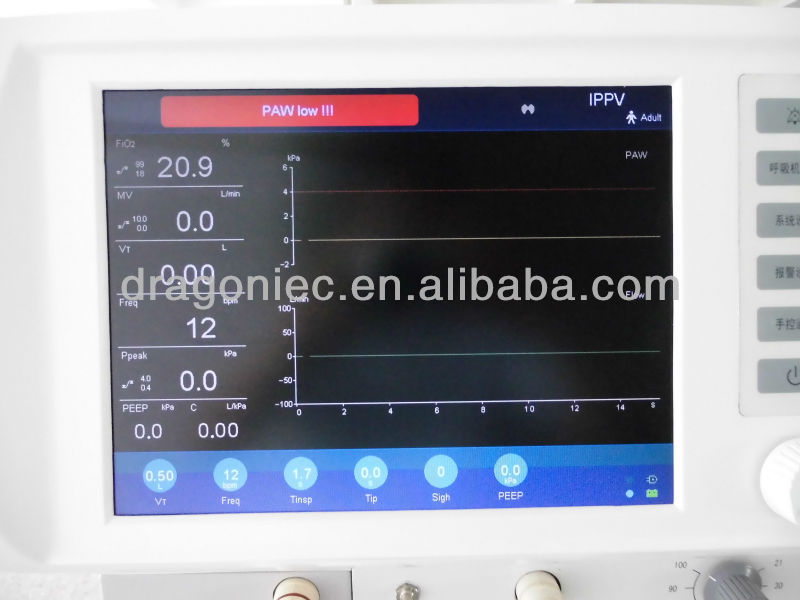 I. Intended Usage and Distinct Features Of S1100 Ventilator
Intended Usage:
This series are electrically controlled and pneumatically driver ventilator which can Monitor and display patient's breathing parameters. It is intended to treat respiratory failure and respiratory insufficiency for pediatric and adult patients. It could be used in ICU, Surgical operation room, Ordinary wards for different types of hospitals.
Distinct Features:
Friendly User Interface
*Colorful TFT LCD display screen
*Combined Operation of button and shuttle key, make operation more convenient
*Compact interface design, show the parameters clearly
*Air compressor running stable, low noise, create quiet work environment for doctors.
Engineering Medical, power function
*Electric control and pneumatical driven, Applicable to both adults and children
*Multiple working mode and ventilation modes such as IPPV,A/C,PCV,SIMV,SPONT/CPAP,PSV ,SIGH,MAUN
*With air and oxygen mixer of high accuracy, stable and reliable.
*Intelligent Electric PEEP control
*High Integration gas circuit design, decrease the system leakage, system stop and compliance compensation loses.
*Compatible with air compressor
Monitoring function, safe and powerful
* Rich parameters monitoring interface, make every parameter clear, let users know the patient conditions in all aspects, provide complete evidence for treating program making and treatment effect evaluation.
* Real time Flow-time, Pressure-time, Pressure volume loop graphics let users patient conditions clearly and everything in control.
Intelligent design, safe and reliable
* Three level alarming system, visual and sound alarm information
* With lots of alarming functions
* With built-in spare power source, when outside power source goes off, back up power source starts to work
* Self-check before running, eliminate system mistake; Separate design of electric and gas, keep safety running of ventilator.
Work Condition and Main Technical Parameters
Work condition:
Gas source:O2
Air compressor
Rated working pressure:280kpa~600kpa
Power source: Voltage ~220V±22V
             Frequency:50HZ±1HZ
Main parameters
Adjusting range of parameters:
Frequency:1 bpm ~ 100 bpm(
           SIMV mode:1 bpm~ 40 bpm
           Other modes: Adult4 bpm~ 40 bpm Children:20bpm~ 100 bpm
Tinsp(inspiratory time):0s~ 12s(Except for SIMV mode Respiratory ratio::4:1~1:8)
VT(Tidal volume) range: 0 mL ~ 2000 mL                       
                       Adult:25mL ~ 2000 mL Children: 0 mL ~300 mL
PEEP: 0 cmH2O ~ 40 cmH2O 
CPAP: 0 cmH2O ~ 20 cmH2O
Continuous air flow : Adult: L/min ~ 60 L/min  
                   Children:2 L/min ~ 30 L/min
PTr(Pressure trigger):- 20cmH2O ~ 20 cmH2O
FTr:(Flow trigger)0.5 L/min ~ 30 L/min
Pc(Pressure control):5cmH2O ~ 80 cmH2O
Ps(Pressure support): 0 cmH2O ~ 80 cmH2O
Adjusting range of O2 concentration: 21 %~100 %
Holding time(Inhalation platform /TIP):      0 ~ 6s(≤50 % inspiratory time)
SIGH adjusting range:1/100 ~ 5/100
Suffocation ventilation: OFF,5 s ~ 60 s
Pressure limit range:20cmH2O ~ 100 cmH2O
Max safety pressure<12.5Kpa
Monitoring parameters:
Frequency:0 /min ~ 100 /min
VT(Tidal volume):0 mL ~ 2500 mL
MV(Tidal volume/min):0 L/min ~ 99 L/min
Tube pressure:0 cmH2O ~ 100 cmH2O  
Concentration of inhaled oxygen:15 % ~ 100 %
Graphical display
Tube pressure-time wave line    
Air flow-time wave line
Pressure volume loop
Alarming and protection function:
Alarm when AC power off
Alarm when spare power voltage getting low
Alarm when there's no9 tidal volume
Alarm when ventilation volume too high or too low
Alarm when tube pressure too high or too low
Pressure limits
Alarm when concentration of Oxygen too high or too low
Alarm when suffocation occurs
Pressure safety relief valve<125cmH2O
Product Categories : Medical Chair > Waiting Chair